In both football and business, the fourth quarter is often when strong execution and the right teammates are crucial to success. Consider Q4 Energy Solutions as your partner for success in supermarket, grocery, and C-store mechanical systems including HVAC, controls, and refrigeration. Whether you are a decision-maker in design, construction, operations, or retrofit of stores, Q4 understands the competitive and environmental challenges you face.
The conventional approach is to design and procure mechanical systems as standalone elements. Unfortunately, this masks the sometimes complex interrelationship of these systems, leading to all too common issues such as shopper discomfort, high humidity, unwanted condensation, and energy waste. Supermarket mechanical system pros know that it is nearly impossible to get comfort and dehumidification right if a store's closed and open refrigeration cases are not working in complete concert with HVAC and controls. Learn more about how we accomplished this in a case study.
Q4 challenges the silo approach with a more comprehensive perspective on systems, which cuts through complexity. Offering a range of products and services, we deliver value through creative, custom, integrated solutions backed by a proven track record. Q4 was founded in 2008 by Scott Beckett, in Columbus, Ohio. Beckett is at the core of Q4, bringing decades of experience cultivating trusted industry relationships and serving the needs of national and global accounts. Whether it's your firm's first, second, third, or fourth quarter, Q4 has the expertise to create an environment for success in your stores.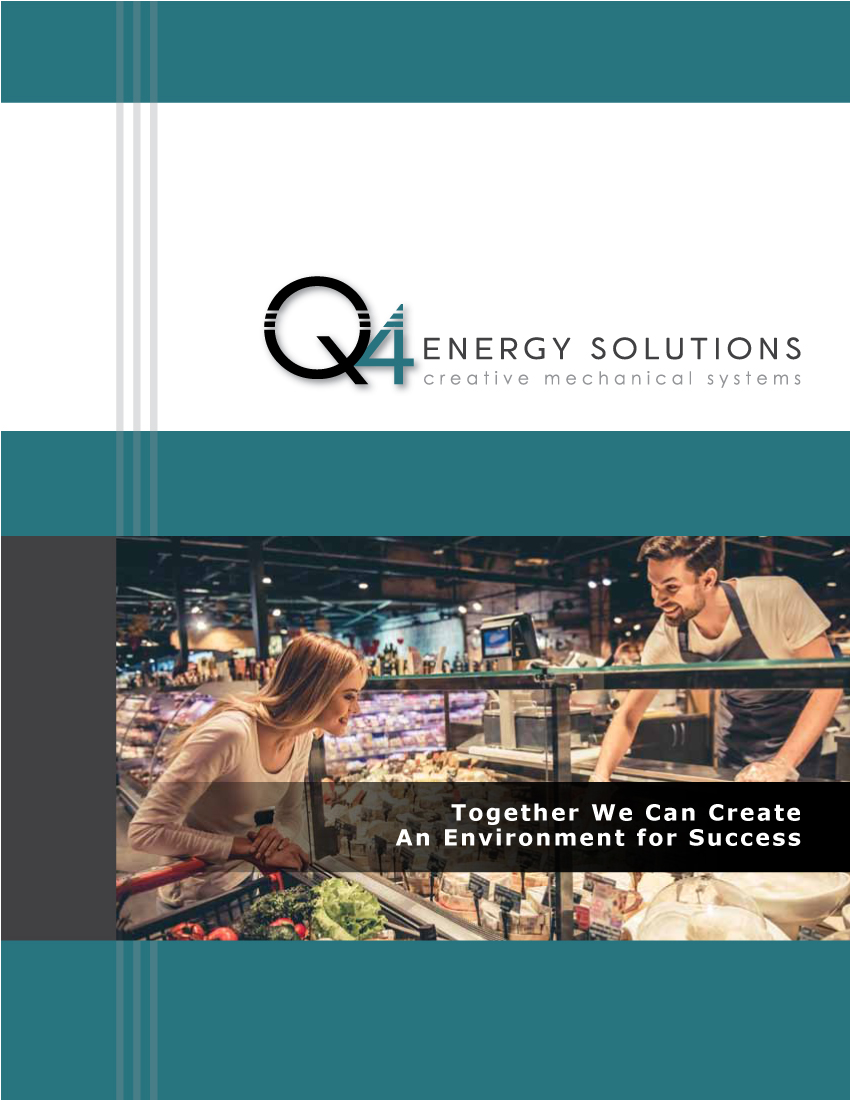 Q4 Corporate Capabilities
NO Cost, No Obligation Analysis